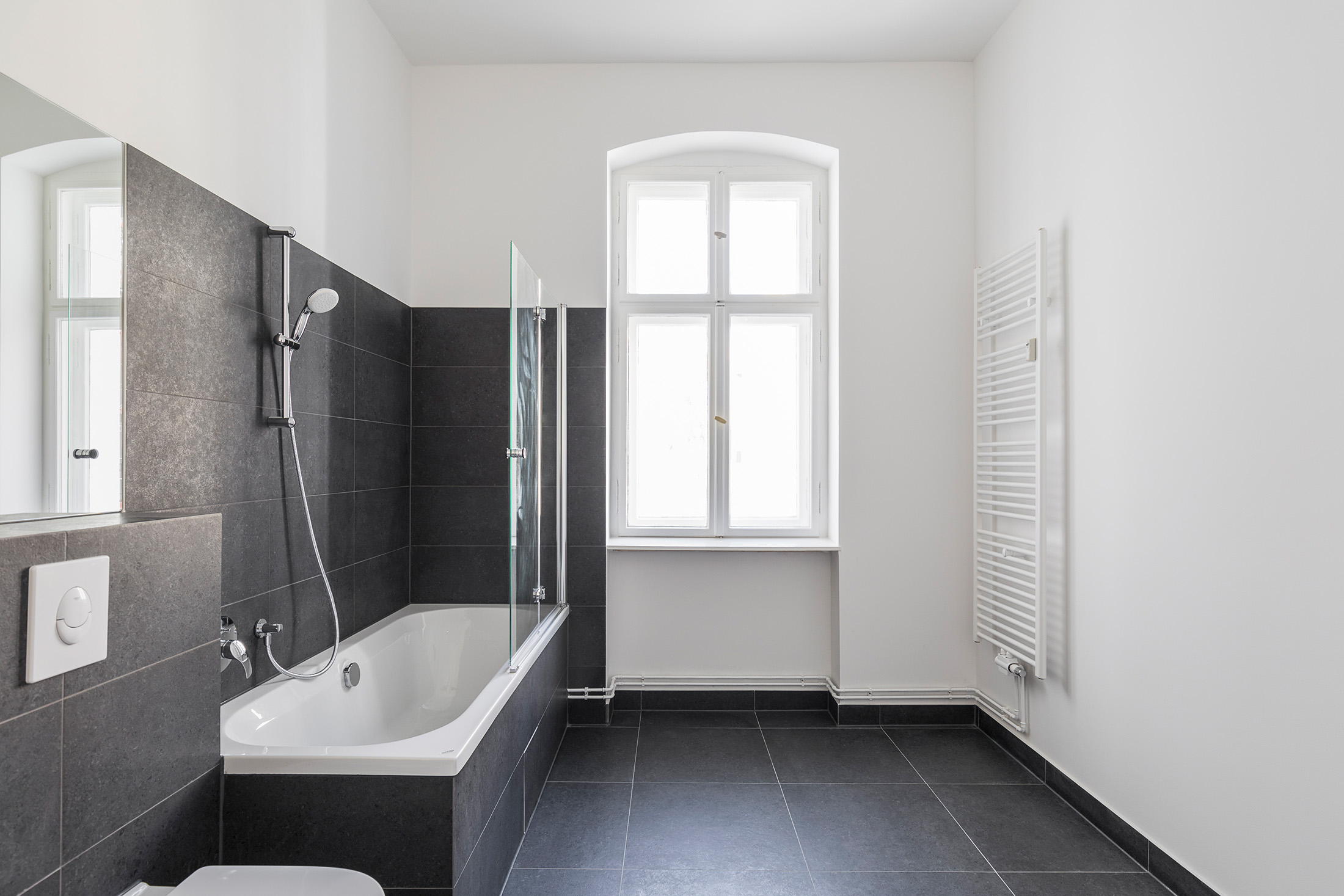 Composed for a bright future
In design, the fittings and décor are clearly modelled on time-honoured values and shapes – as is shown by the characteristic details in the old building, whether the double-folding frame and panel doors with artistic brass fittings, the polished timber or parquet floors in the living areas, or the original double-sash casement windows.
This contemporary enhancement of the historical is also evident in the refurbished mouldings in the front part of the building and the smooth white walls. A noble clarity brings the historical stylistic elements of the apartments into the present day. Here, tradition and modern design take the stage together.
Modern design plays with past