Architecture is frozen music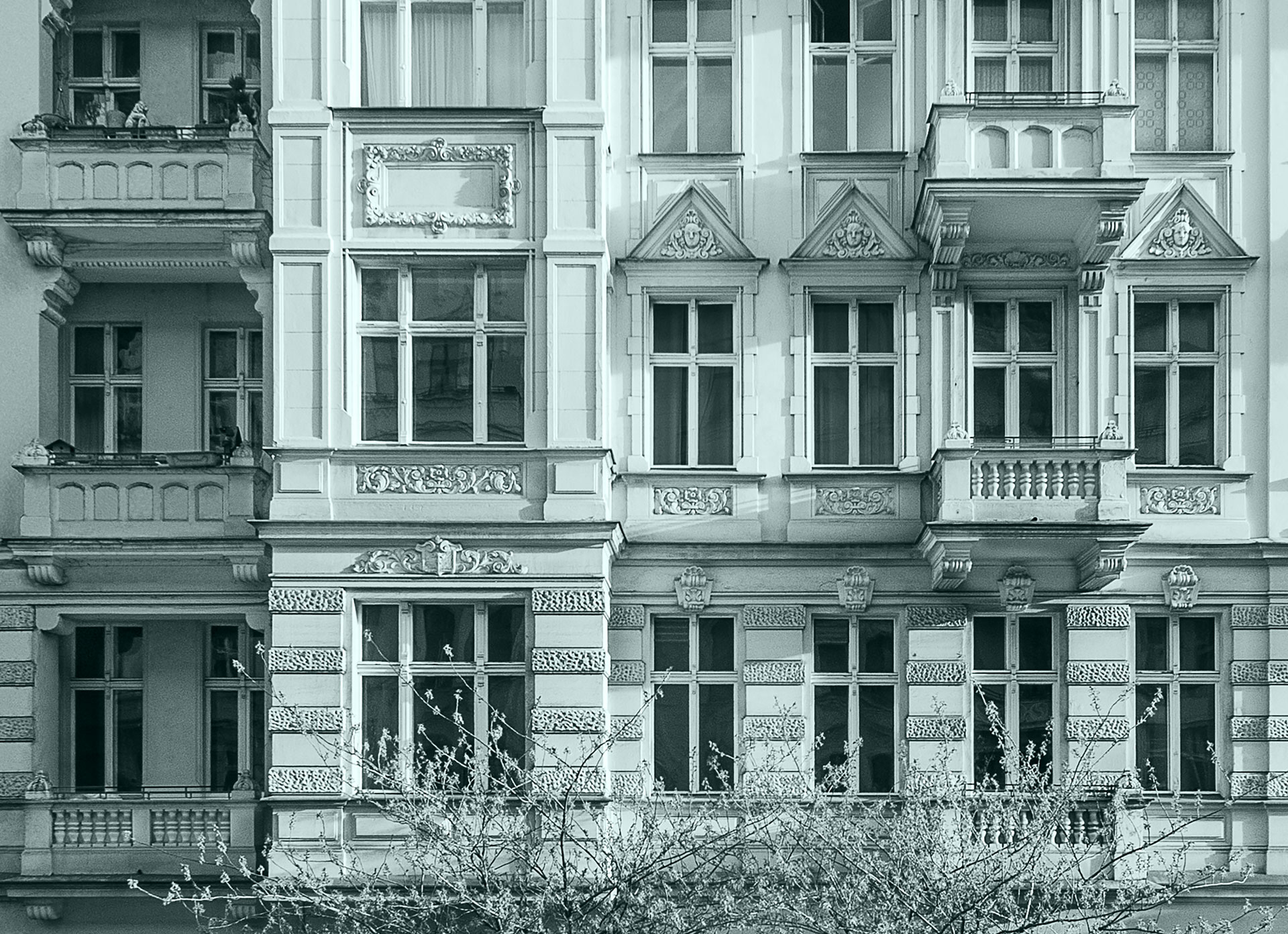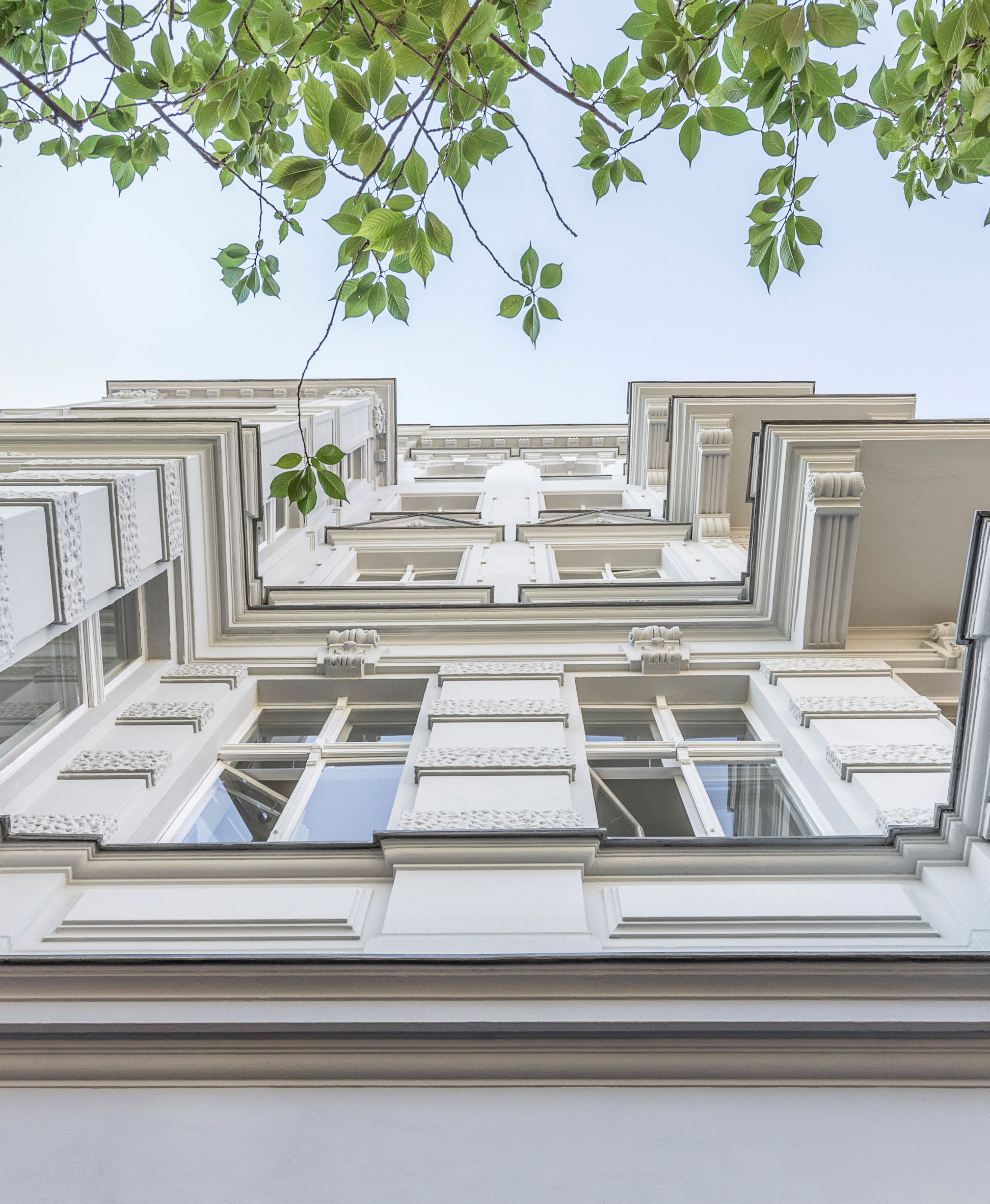 The historical building, which dates from 1898, is situated in a neighbourhood of vintage Gründerzeit houses and is a real Schöneberg original. Built at the end of the "century of progress", 120 years later the prestigious townhouse remains an inspiring sight. The quality of an architecture that is an acknowledged art form is reflected in the massive construction, as well as the lavishly decorated façade and the high ceilings with their stucco mouldings.
Thanks to the high-quality renovation, the building once more shines in fresh splendour. The redesigned colour of the façade and staircases, following a colour scheme deve­loped by the architect, gently blends into the historical architecture and accentuates its noble appearance.